Okay, I don't know about you but I adore scarves!
If you ask my husband, he may say that I have a slight obsession. As soon as I feel the first cool breeze in the fall, I get my scarf collection out! I have so many scarves from leopard print and pink to knit and infinity.
Each year, I buy at least one or two new scarves to wear with every outfit and coat. There are SO many places you can buy a beautiful scarf, from expensive to budget friendly! I am sharing a plethora of beauties from all different stores and breaking down prices for you guys.
I am so excited to show you what I have found!
How cute is this scarf?? I love the look of an infinity scarf, especially with my winter white coat! This pattern is just beautiful and super versatile for the chilly months. The material is soft and thick for those really cold days! Grab this beauty from Modcloth, on sale for $7.97, originally $25.00. Get one while you can!
I LOVE this scarf!! The colors are gorgeous and can be paired with so many different colors. A piece like this can be worn in the winter when you are wearing your coat or in the summer with a cute sundress and sandals. Available on January 21st, you can buy this pretty scarf for $14.99 from Target!
Is there anything better than a classic plaid scarf? I definitely don't think so! This oh so pretty scarf comes in four different colors and each one is beautiful. The length is a little shorter than I typically wear but I do have one or two that are similar. You can find this scarf at Macy's for $19.99, originally $36.00!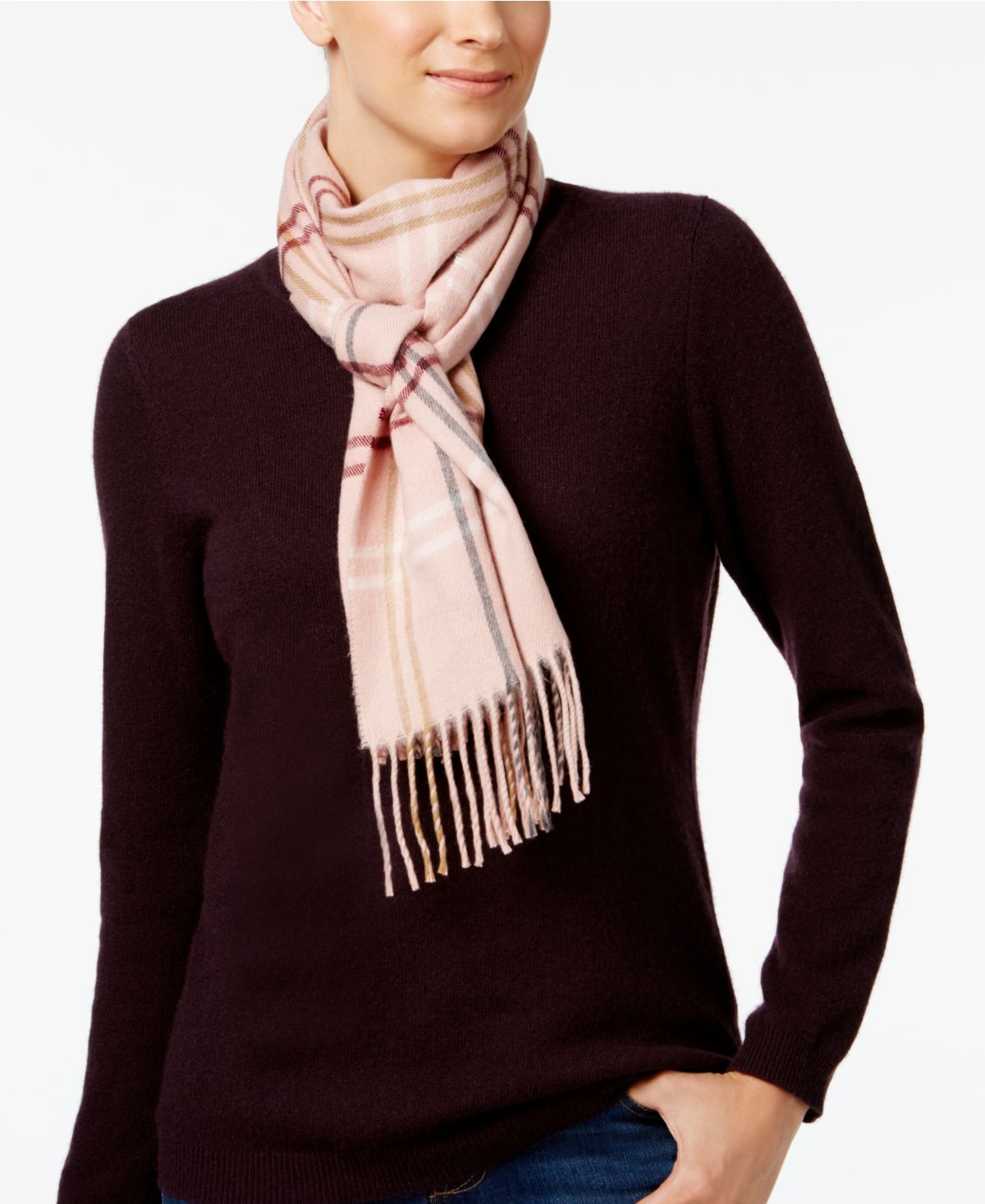 I am obsessed with this scarf! Obsessed. The grey color is absolute perfection! I am a sucker for a soft textured scarf that I can pair with a pair of jeans and boots. If you haven't checked out Hope's, you HAVE to! Everything I have bought from the shop is perfect and exactly how it looks online! You can buy this must-have addition to your wardrobe for $29.99.
Animal print is EVERYTHING! Seriously, I know some people may not like leopard print but I happen to be someone who has a few staple leopard accessories! This blanket scarf is warm, oversized and the print is perfect. Everyone needs a piece or two of animal print in their closet. Snag this one on sale right now for $17.97, originally $22.99.
Last but certainly not least is another classic plaid scarf! This piece can be worn as your typical scarf but also around your shoulders as more of a wrap. I love the colors in the plaid and you can choose from 3 different patterns. You can buy this scarf from J.Crew for $24.99 – $34.50!
Do you love scarves as much as I do? Do you have a favorite scarf in your wardrobe? I'd love to hear from you! Leave a comment! XOXO